Newsletter
October 18, 2019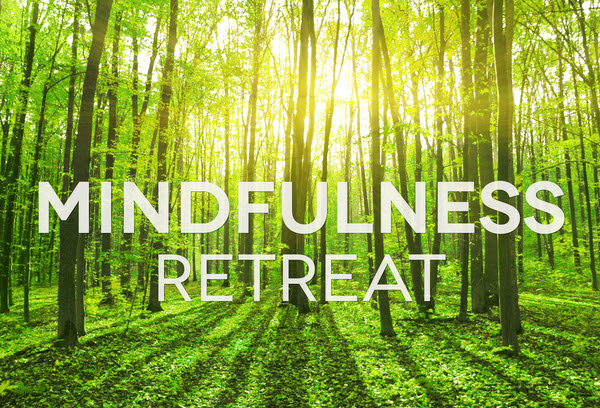 Anyone who's taken a retreat understands the restorative power of retreat. In stripping away the roles and routines of daily life, you're able to unearth elements of yourself long neglected, even unrecognized. You remember strengths that you have. In the best retreats, I think, you take them out for a drive again and test them. You recall the interests that you've had, dimensions that deepen and enrich who you are and what you have to offer. Most of all, it's a time for opening up your sense of life – like getting outside under the big blue sky after being shut in during a week long cold snap. A sense of calm and balance settles into its place. The personal retreat, however one designs it, is a cure for the emotional cabin fever I think we all feel at times.

Friends, I hope you will be able to join the Agape community for our fall retreat on Saturday, October 26th at the Congregational Church of Weston.  It will be a day of rest and renewal, a time to be together in community with one another and with the holy which sustains us.

If you're planning on coming and would like to contribute to our pot-luck lunch, please sign up for a slot here.   Full details including address and time are below.
 
Agape Retreat!
Saturday October 26th, 9:30am to 4pm
Congregational Church of Weston
130 Newton St, Weston, MA 02493
We had so much fun at our two Agape retreats last year, we're doing it again!  Our partner church, the Congregational Church of Weston, has graciously agreed to let us use their space.  Come to bond, have fun, engage in spiritual practices, and deepen our community connection, as well as do some visioning for the future.  The retreat will include a potluck lunch, sign up here.  

Agape Karaoke Dinner Church
Sunday November 10th, 4:30pm
Intercultural Center, Brandeis University
415 South St., Waltham, MA 02453 
Come show your singing skills or come to have a good laugh with us!  Singers of all ages and abilities welcome.
 
Journal Writing Workshop
Tuesday November 12, 7:15-8:45pm
Waltham Public Library 
735 Main St
Waltham, MA 02453
Journal writing is a great way to learn more about yourself and jumpstart your creative and contemplative endeavors. Come to this workshop and be inspired! With Matthew Carriker, the Protestant Chaplain at Brandeis, founder of the Agape Spiritual community. Matt is a journal writer, a sermon writer and an essayist.

Agape Service: Being Otherwise
Led by Agape's Minister of Outreach and Intergenerational Programs, Dawn Sorensen
Sunday November 24th, 4:30pm
50 Church St., Waltham, MA 02452 
Come for this multi-sensory, audio-visual presentation, where Dawn will share about what it is like living a non-binary life, drawing on writings from Chris Paige's book Otherwise Christian: A Guidebook for Transgender Liberation and Virginia Ramey Mollenkott's book Omnigender: A Trans-Religious Approach.  Dawn will share emerging religious movements around gender identity and sexuality.

Initiating Inspiration Book Group 
Monday November 25, 7:15-8:45pm
Waltham Public Library 
735 Main St
Waltham, MA 02453
This is a Bi-Montly Book Group in partnership with the Waltham Public Library. The current book is "The Buddha's Brain" by Rick Hanson. All are welcome whether you have read the book or not. 
 
Agape Advent Dinner Church
Sunday December 8th, 4:30pm
Intercultural Center, Brandeis University
415 South St., Waltham, MA 02453 

Agape Christmas Service
Sunday December 22nd, 4:30pm
50 Church St., Waltham, MA 02452 
For more information and directions to these events, visit our website at www.agapewaltham.org
To make a love donation in supporting the unfolding work of Agape Spiritual Community in Waltham and the world, click here.  Thank you.